Atlas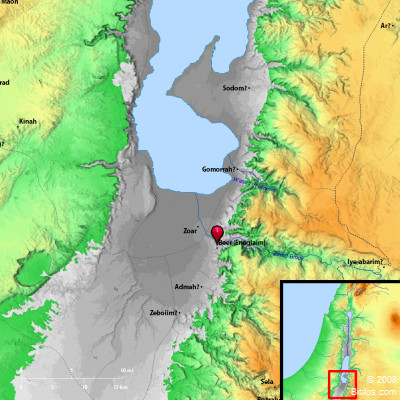 ---
Maps Created using Biblemapper 3.0
Additional data from OpenBible.info
---
You are free to use up to 50 Biblos coprighted maps (small or large) for your website or presentation. Please credit Biblos.com.
Occurrences
Isaiah 15:8
For the cry has gone around the borders of Moab; its wailing to Eglaim, and its wailing to Beer Elim.
Encyclopedia
BEER-ELIM
be-er-e'-lim (be'er 'elim; phrear tou Aileim, literally "well of Elim"): Probably lay to the North of Moab, answering to Eglaim in the South (Isaiah 15:8). It may possibly be identical with BEER (1); but there is no certainty.
Strong's Hebrew
H879: Beer Elim
"well of heroes," a city of Moab