Atlas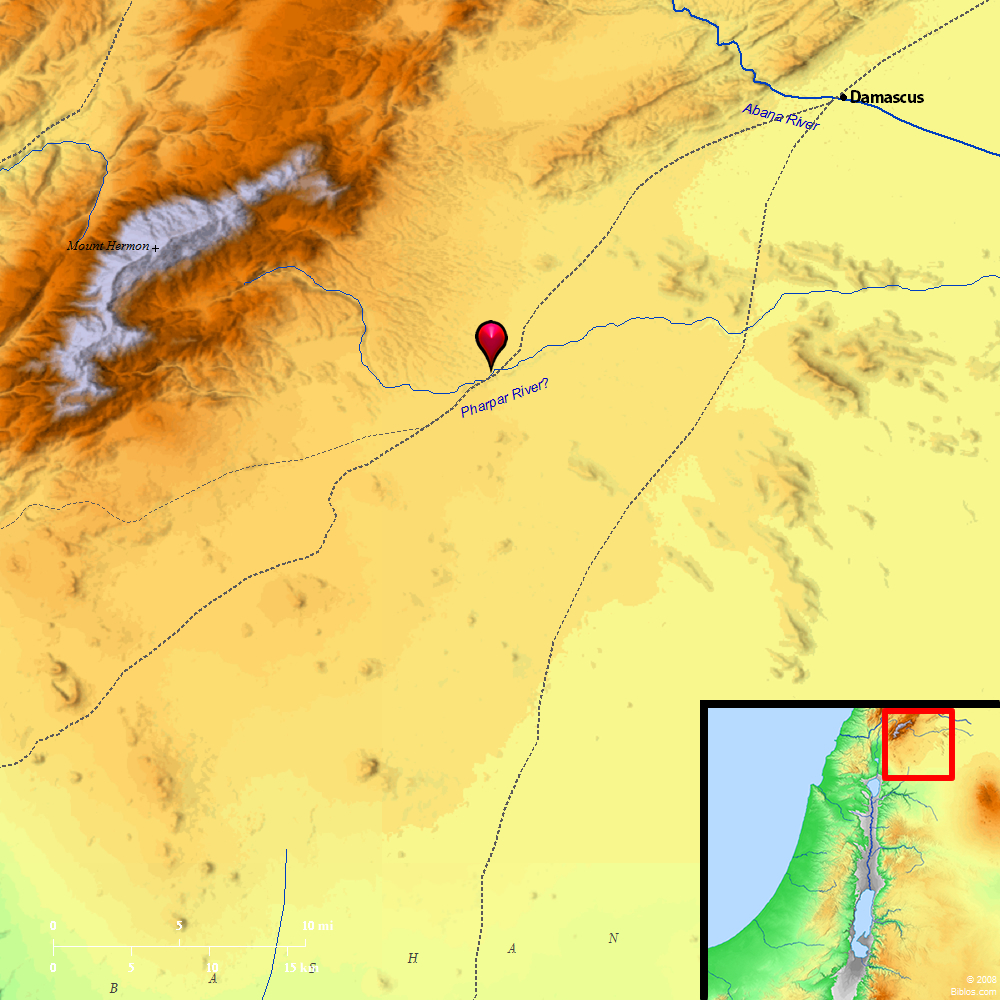 ---
Maps Created using Biblemapper 3.0
Additional data from OpenBible.info
---
You are free to use up to 50 Biblos coprighted maps (small or large) for your website or presentation. Please credit Biblos.com.
Occurrences
2 Kings 5:12
Aren't Abanah and Pharpar, the rivers of Damascus, better than all the waters of Israel? Couldn't I wash in them, and be clean?" So he turned and went away in a rage.
Encyclopedia
PHARPAR
far'-par (parpar; Septuagint: Codex Vaticanus Apharpha; Codex Alexandrinus Pharphara): A river of Damascus, mentioned in 2 Kings 5:12, along with the Abana or Amana.e and James, Psalms of Solomon. xlivff;; Nicolas. Doctrines religieuses des juifs, 48;. See ABANAH.
---
PHAR'PAR, a river, now the Awaj, 7 to 8 ms. s.e. of Damascus. It rises high up in Mt. Hermon and flows easterly, is 30 to 40 ms. in length and much smaller in volume of water than is the Abana, on the north.
Strong's Hebrew
H6554: Parpar
a river near Damascus